Project Description Contemporary Condo, Sunny Isles, Florida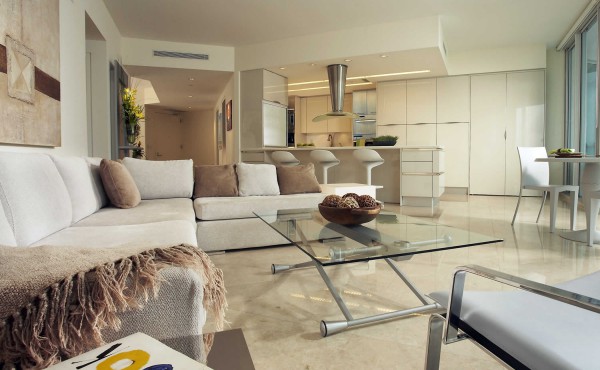 The brief of this Sunny Isles Beach vacation residence for an international family was to transform a traditional condo layout into an open space plan, comfortable for a family with young children while at the same time suitable as an entertaining space. Our design also integrated the family's growing art collection.
The wife wanted to see her small children while she worked in the kitchen and living/dining room area. The husband wanted to have a small work space connected to the kitchen. This was achieved through an extensive exercise of stripping out and demolition work to ultimately create a luxurious open space.
Neutral natural tones blend with rich glossy white surfaces and stainless steel accents to create a light, sophisticated open space. Combining classical luxury and comfort with contemporary modern twists and functionality, Korn Interior Design transformed this apartment into a modern and luxurious home