Eclectic Style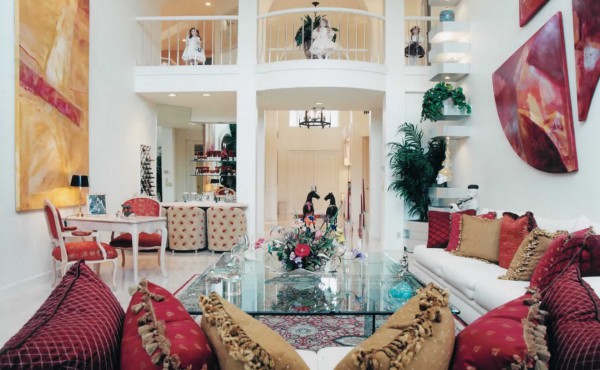 The brief of this project was to redesign a 4,500 square foot lateral residence to suit a well traveled snow-bird couple, who had chosen Florida as a second home.
At the time of purchase, our client had bought the model home, which had been integrally decorated in a pastel palette, with built-in bed and night stands in the master bedroom, and an outdoor patio that was never used.
Combining classical luxury and comfort with contemporary modern twists and functionality, Korn Interior Design, Inc. transformed this residence into an eclectic sophisticated home, with an old-world charm hall entrance anda new enclosed winter garden replacing the outdated outdoor terrace. We modernized the pastel palette, choosing a dramatic red palette for our new luxurious fabrics, for the bar, dining room and living room areas. Our team designed a contemporary kitchen and family room, and chose a French style for the custom-built five-star master bedroom suite.